We Offer Quality Drain Cleaning in Pittsburgh When You Need It the Most
At OK Rotor Drain Cleaning, we provide fast and detail-oriented drain and sewer cleaning services whenever you need them. Our expert technicians have the latest technology and expertise to efficiently unclog a drain without creating any mess. We believe in honest and fair pricing. Therefore, you can ask for a free quote beforehand. You will also get a written estimate to avoid any confusion. We have been in this industry for over a decade and serve the residents of Pittsburgh day and night. Our drain cleaning services in Pittsburgh are available around the clock, so you can call us anytime when you need it the most. Our core values of honesty and responsible services guarantee you peace of mind. Looking for drain cleaning in Pittsburgh cost? Call us now!
What You Can Expect From Our Drain Cleaning Services in Pittsburgh?
Our drain cleaning experts in Pittsburgh will analyze your drain pipes using inspection cameras if it is required. It will help us reach the root case and find the best unclog strategy. Here are a few methods we use to open a drain.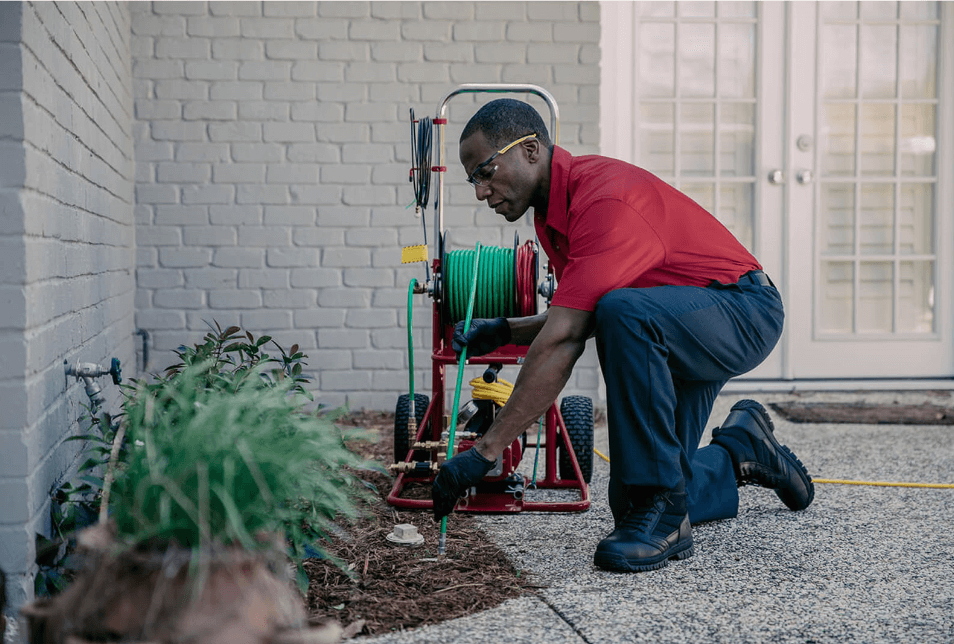 Drain snaking
Our drain cleaning professionals in Pittsburgh will go deep inside the drain pipe to reach the accumulated debris. The snaking equipment will cut the debris and allow even the bent parts of pipes for optimal flow. In the process of drain snaking, it also pulls out the hard materials that are not able to pass through the pipes.
Natural drain cleaners
We use natural and eco-friendly drain cleaners to open the drain and kill all the residing bacteria as well. Our drain cleaners are completely harmless.
Hydro jetting
As we discussed earlier, we use hydro jetting to flush away the debris and lint with a high-velocity water jet. It scrubs the pipes and removes the Grease buildup as well.
Our drain cleaning specialists in Pittsburgh are well-trained and experienced enough to deal with any drain pipe. They are well-equipped with the latest tools and technology to carry out the task efficiently. Our drain unclogging services include:
If you are looking for "drain cleaning near me in Pittsburgh", call OK Rotor Drain Cleaning. Our services are available all over Pittsburgh and nearby areas.
Get To The Root Of Your Sewer Problem With Our Rooter Cleaning in Pittsburgh
Guarantee 100% client satisfaction